Introduction to Wanlv Lake
EVERYONE'S DREAM COUNTRY IS TIRED OF THE HUSTLE AND BUSTLE OF THE CITY.
YOU CAN FIND A QUIET PLACE HERE.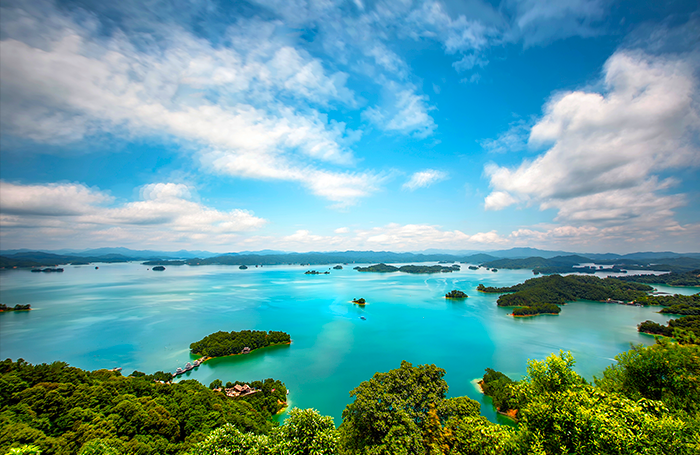 Wanlv Lake Tourist Resort
Wanlv Lake, located in Dongyuan County, Heyuan City, Guangdong Province, is 200 kilometers away from Guangzhou and 180 kilometers away from Shenzhen. Since everywhere in this area is green all the year, it is called Wanlv Lake. The scenic spot is regarded as the back garden of Guangdong-Hong Kong-Macao Greater Bay Area. The water of the lake is up to Class 1 by the national standard for the quality of surface water. The lake covers an area of 370 square kilometers and stores water of about 13.9 billion cubic meters. Also, there are more than 360 green isle...
MORE
Scenic spots
WANLV LAKE IS LIKE ARTIFICIALLY CREATED emerald, KNOWN AS
"YAOCHI WATER IN THE SKY,WANLV LAKE ON EARTH".
Wanlv landscape
WANLV LAKE PRESENTS YOU WITH A FAIRYLAND LIKE A MIRROR,
AND IDEAL PARADISE FOR RETURING TO NATURE.